From the beginning, Canyon Cultivation has been producing some of the finest cannabis edibles available in the market. Launching in 2009, Canyon is one of the veteran medicinal edibles companies turned recreational. While many brands have come and gone, Canyon powered through, all the while staying true to their values: to produce a consistently dosed, quality product, free of synthetic ingredients and petroleum distillates and the difference is clear. If you're familiar with Canyon Cultivation then you probably already know about their variety of Willy Wonka-esque edibles, their unique flavors and their tongue and cheek branding, including products like "LikeIt" and "SuckIt".
The Star Buds team joined Canyon Cultivation's Colorado Sales Manager, Rachael Scala, to uncover what you don't yet know about these Award Winning Edibles…
Everything is Handmade
All Canyon Cultivation edibles are handmade by a small team, here in Denver, Colorado, working around the clock to bring you some of the freshest edibles on the market. "Our products are all very fresh, by the time they get to the dispensary most of them have been produced a a few days to a week or so before." – Rachael Scala, Colorado Sales Manager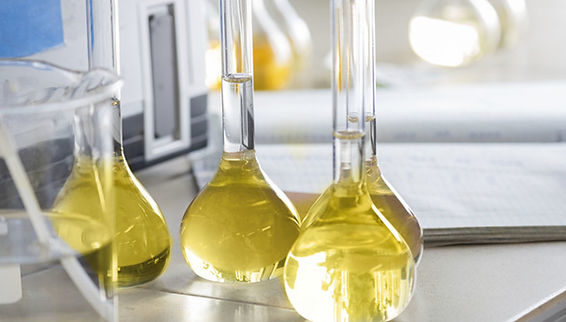 All Natural
It all starts with the extraction process, during which cannabinoids are extracted from cannabis flower onsite at the Canyon production facility, using CO2 Extraction methods. No butane or propane here! In addition to clean cannabis oil, all other ingredients are natural as well, utilizing real sugar rather than corn syrup, natural fruit flavors from actual, you guessed it, fruits! The lavender in the Lavender Lemonade lollipops is even made in house. Open the fridge in Canyon's state-of-the-art extraction lab & you'll be greeted by the scent of terpenes & lavender oil.
Family Owned & Operated
Canyon Cultivation is family owned and operated and it shows. Every employee we met was kind, courteous and genuinely stoked on their job and why would you not be if you get to create cannabis edibles all day? The family vibe and dedication to building a quality brand extends far beyond the products to the attitude of the employees and the candy themed wallpaper in the break room.
You too can join the Canyon Cultivation family by purchasing any one of their products available at all Colorado Star Buds locations. Might we suggest one of their newest products, micro dosed ChewIts, available in Sour Cherry Limeade (Sativa), Watermelon Lemonade (Indica) and Sour Lemonade (1:1 CBD:THC). Each ChewIt is microdosed with 2.5mg of THC per piece. Conveniently for you, all ChewIts are Buy One Get One Half Off at all Colorado Star Buds locations, now through October 31st, 2018.